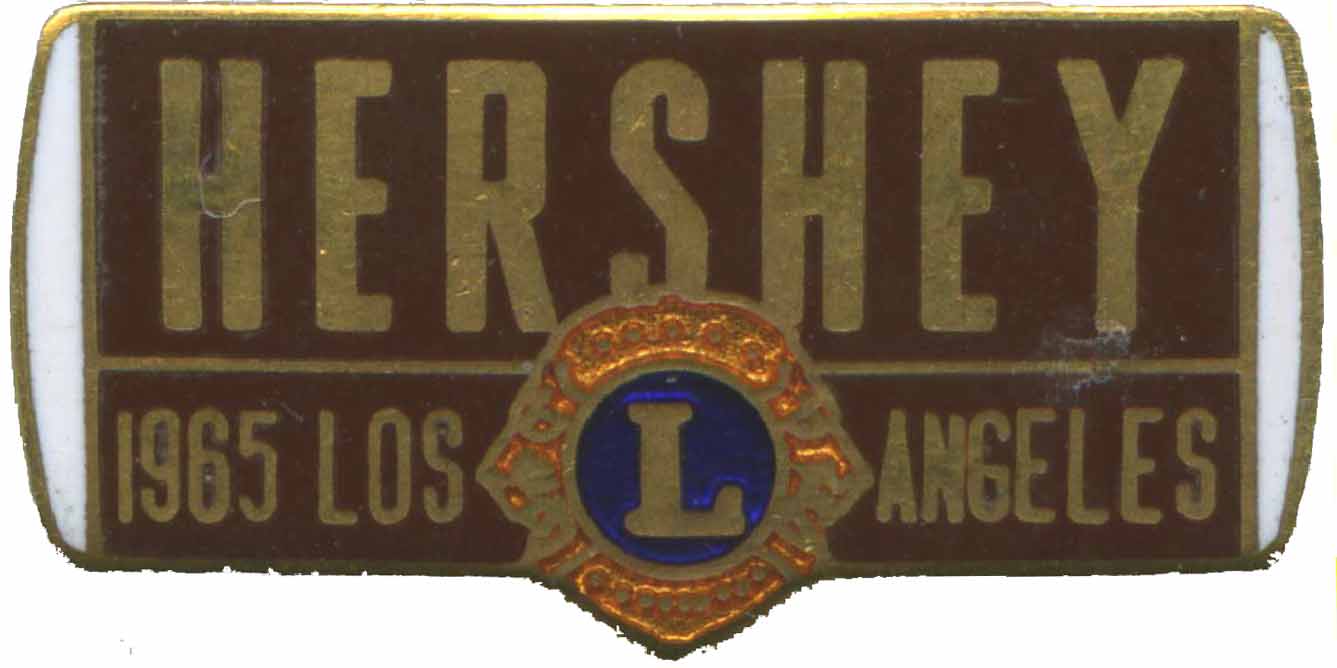 1965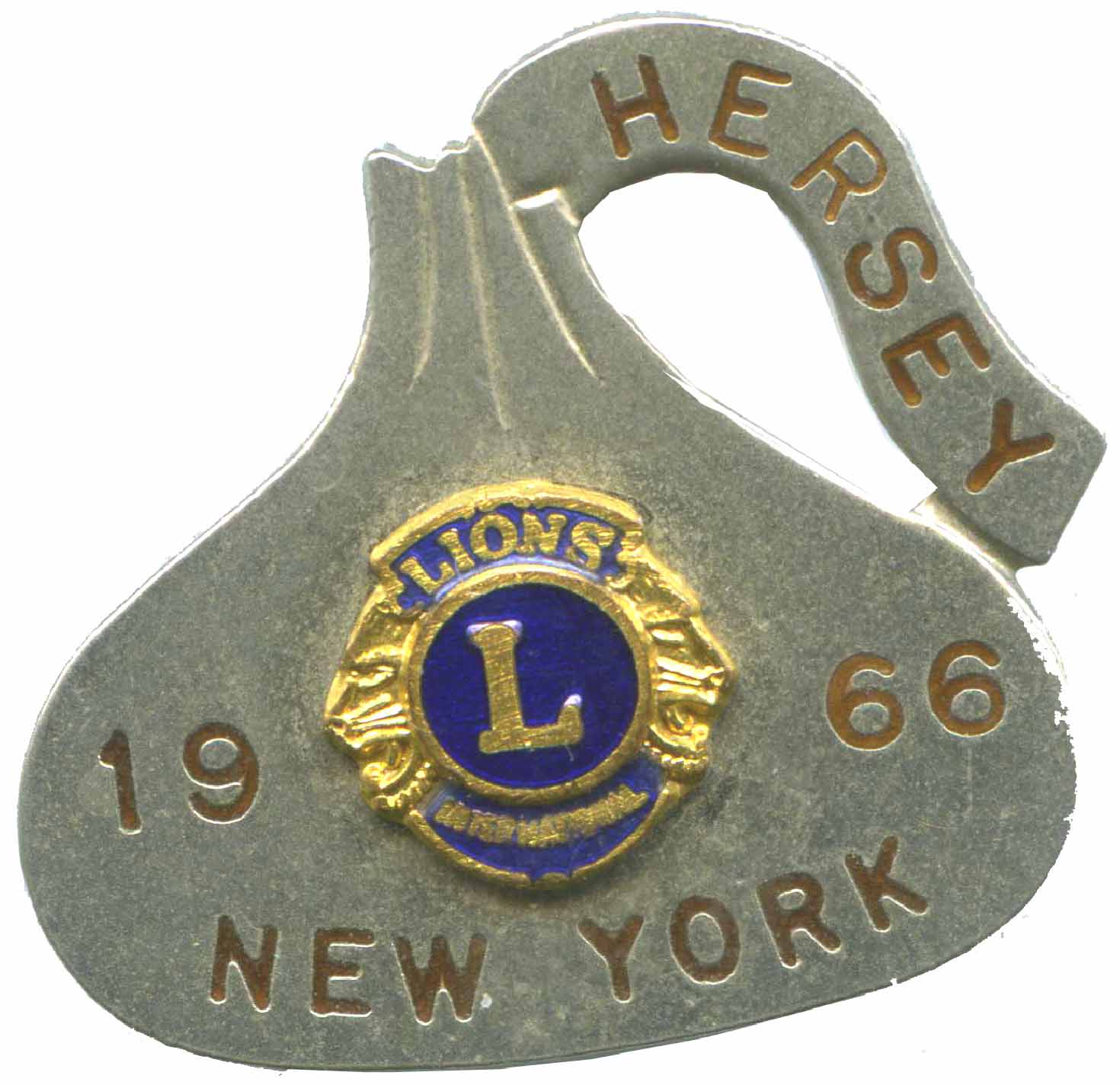 1966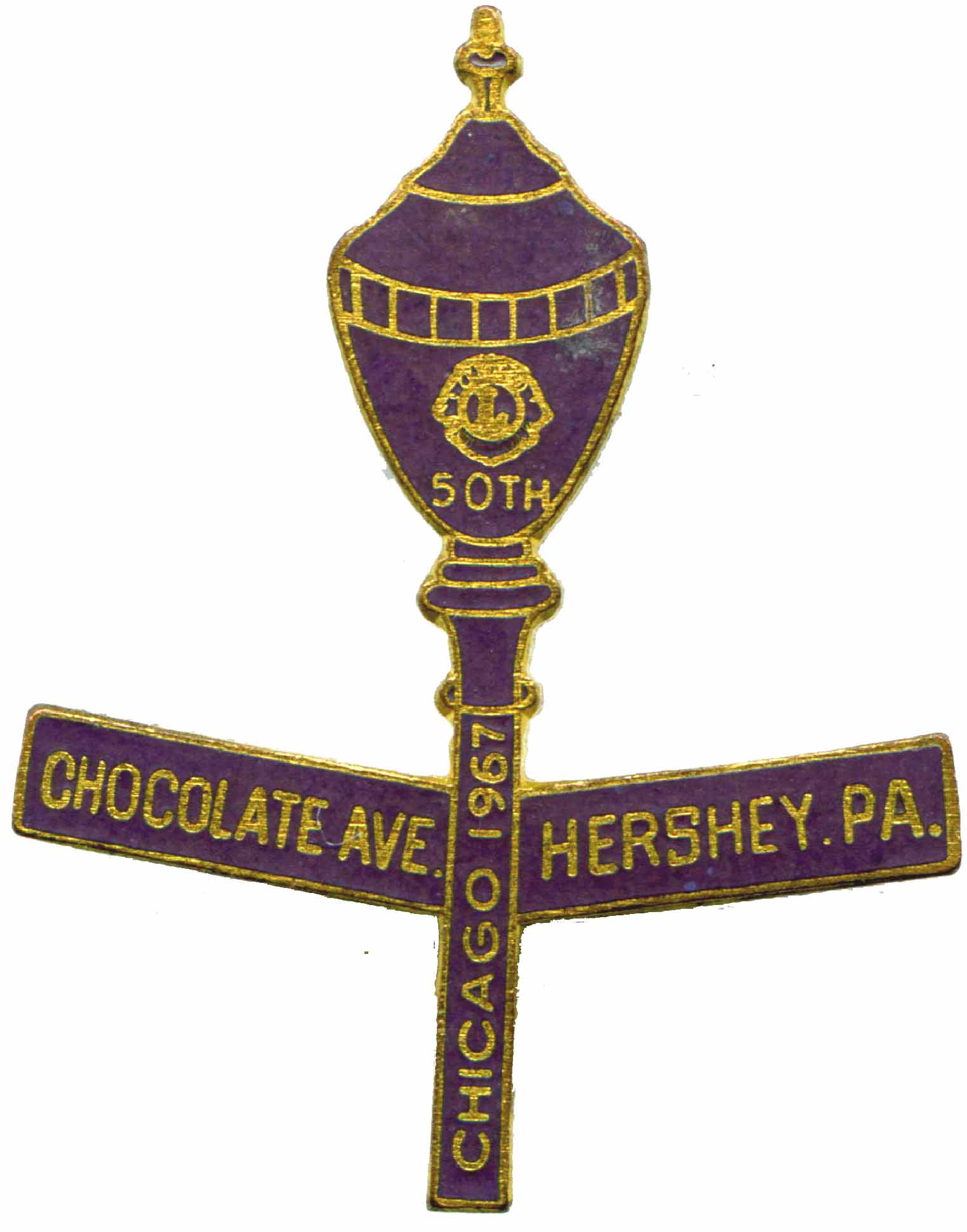 1967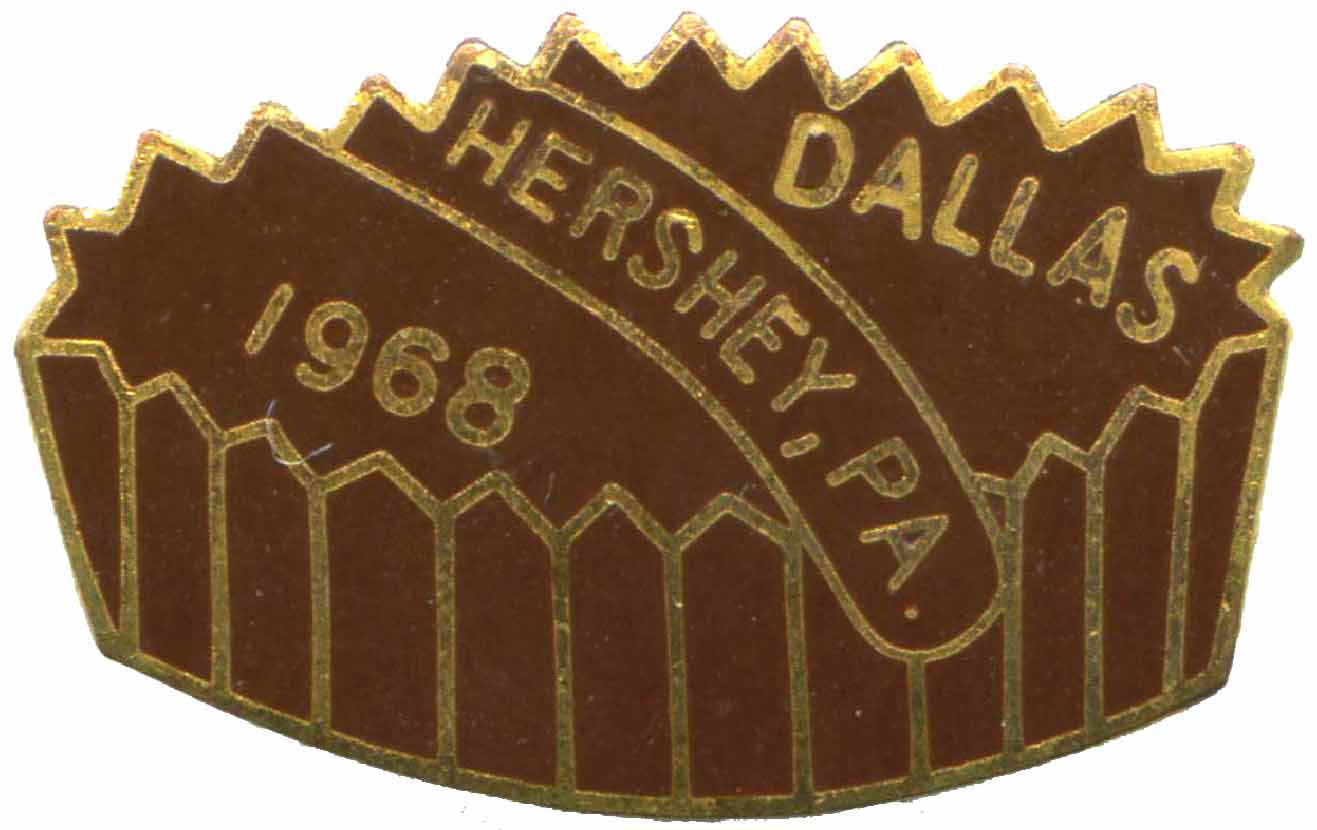 1968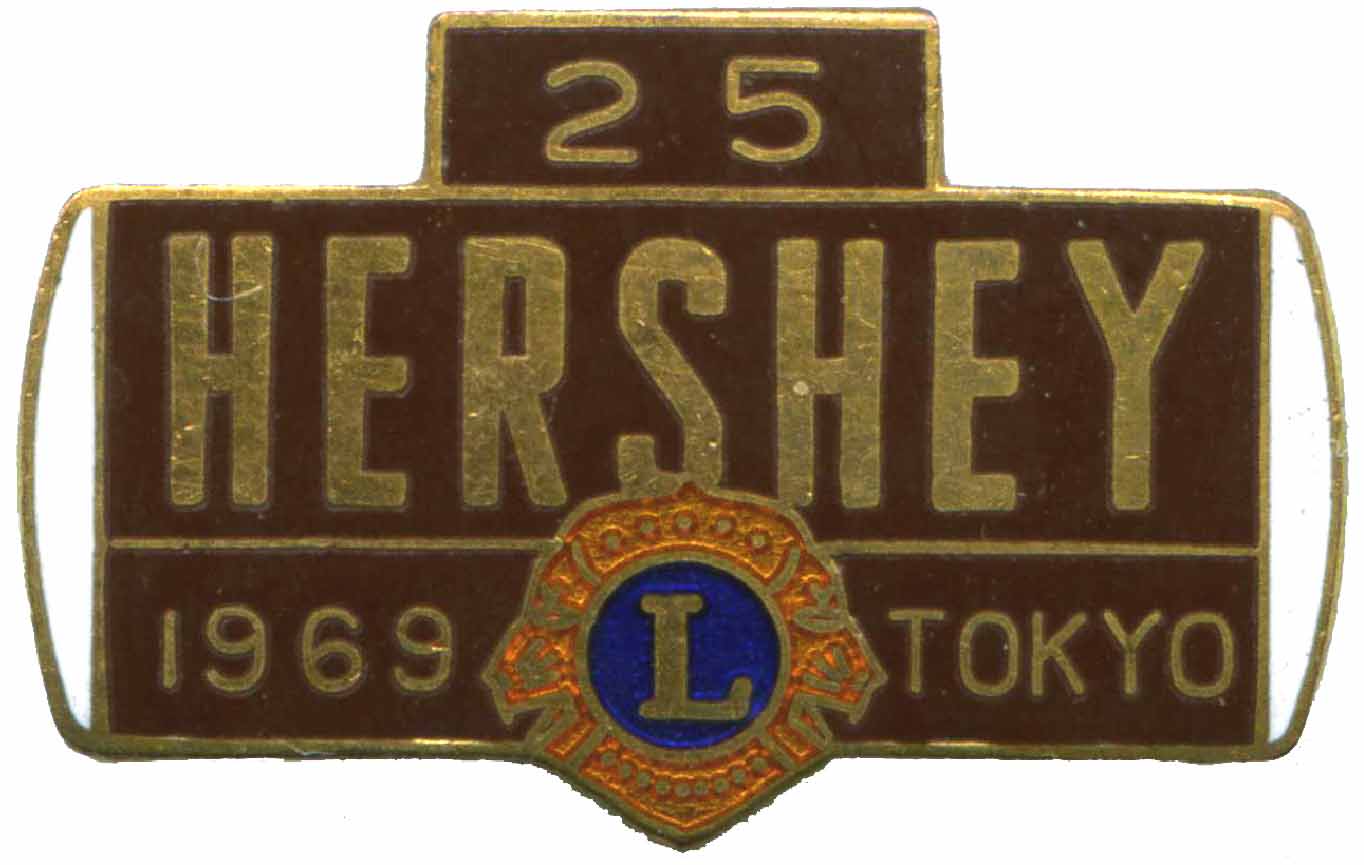 1969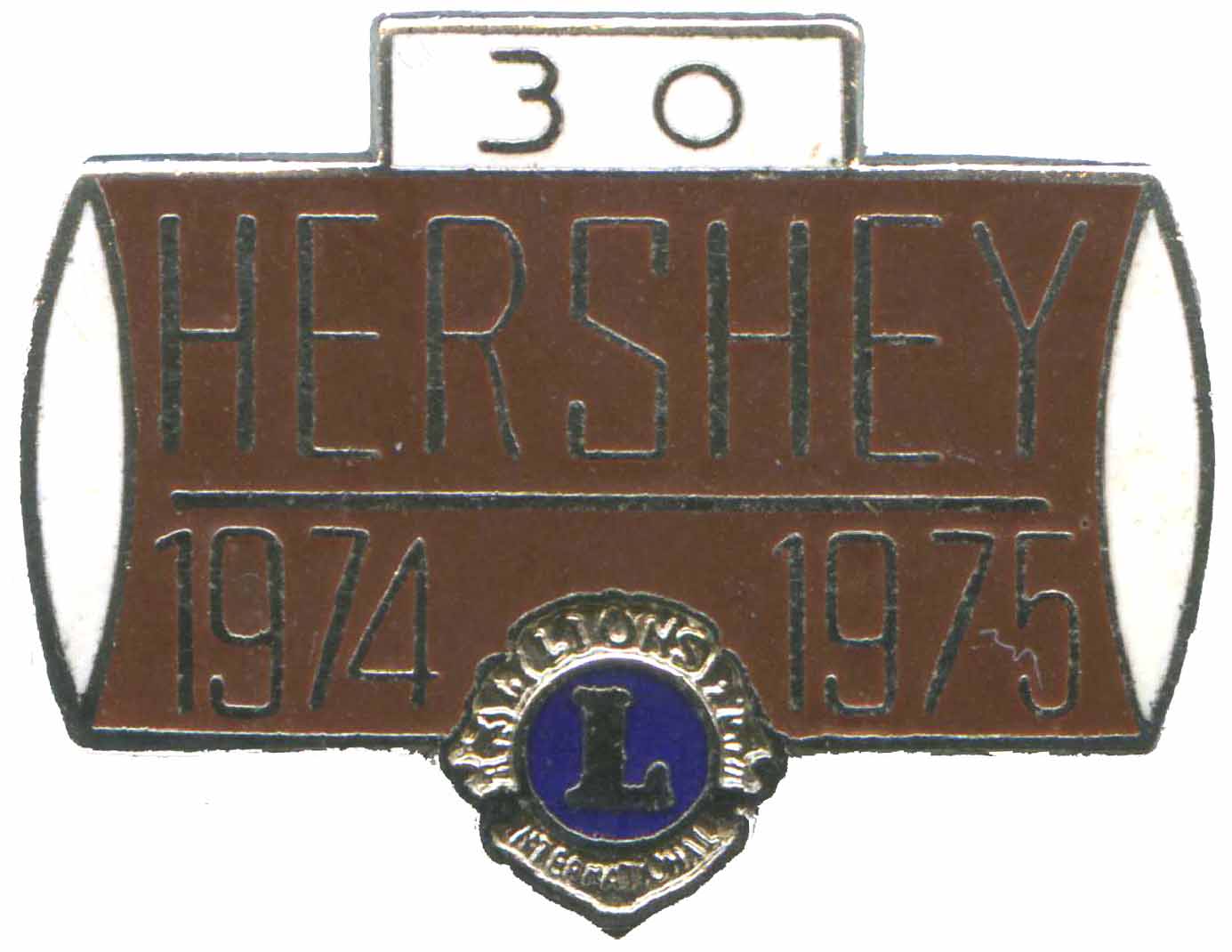 1975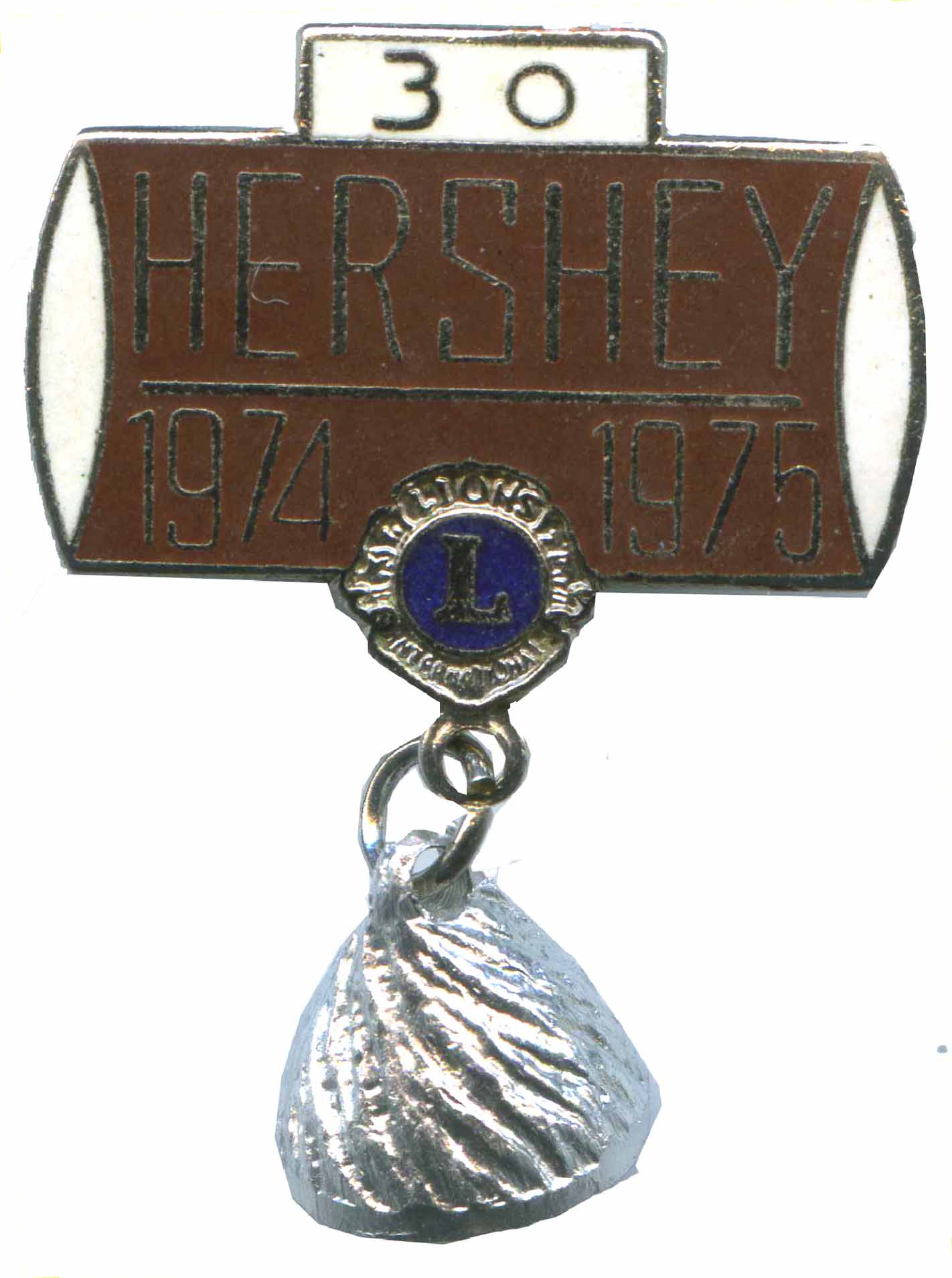 1975
One of the most interesting and most highly collectible club pin sets originated in the great State of Pennsylvania. Over the years these particular pins have been highly sought after items by all pin collectors and novices who simply collect world known brands.
The Hershey Candy Company is located in Hershey, Pennsylvania. If you have never been to Hershey, you have missed a tremendous opportunity to see one of the great candy manufacturers of the world in operation. The streets are lined with lampposts in the shape of Hershey's Kisses. The entire city is owned and operated basically by the Hershey Candy Company.  The founder of the company has long since passed away, and the Hershey family is only peripherally now involved with the manufacturing of the candy. However, a trust continues the operation of the Hershey line in Hershey.
Hershey pins were truly original when they were brought into existence in 1965 when the Hershey Lions Club thought this would be an interesting and sought after pin. They were right. The Hershey Club issued pins every year from 1965 to 1969.  After 1969, the Club Issued pins on a five year basis. There were two in 1975. The first was a 30th year pin, and the second was a pin recognizing the Club's 30 years of existence. In 1980, an additional pin was issued. In 1985, 1990, and 1994 the 50th year pin was issued. There is a Chocolate Town, USA pin which is not an official issue of the Hershey Lions Club. However, it is highly desirable and collectable, along with the other Hershey pin
These pins, particularly the early ones of the 1960's are highly sought after and are quite rare. Some of them bring more than $100 each, when they are available. They are not always available.
2004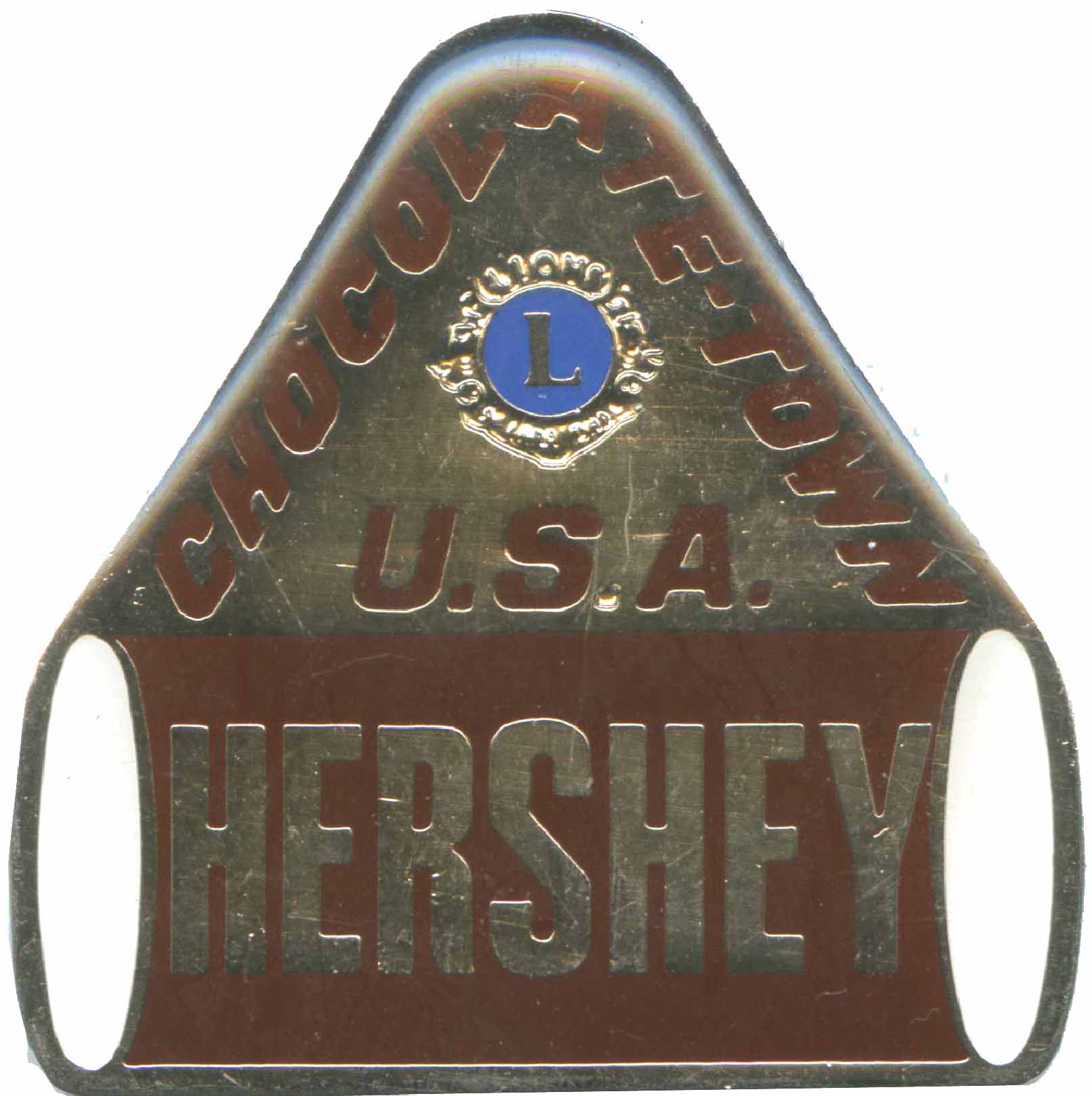 Not Offical Club Pin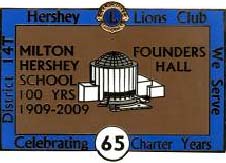 2009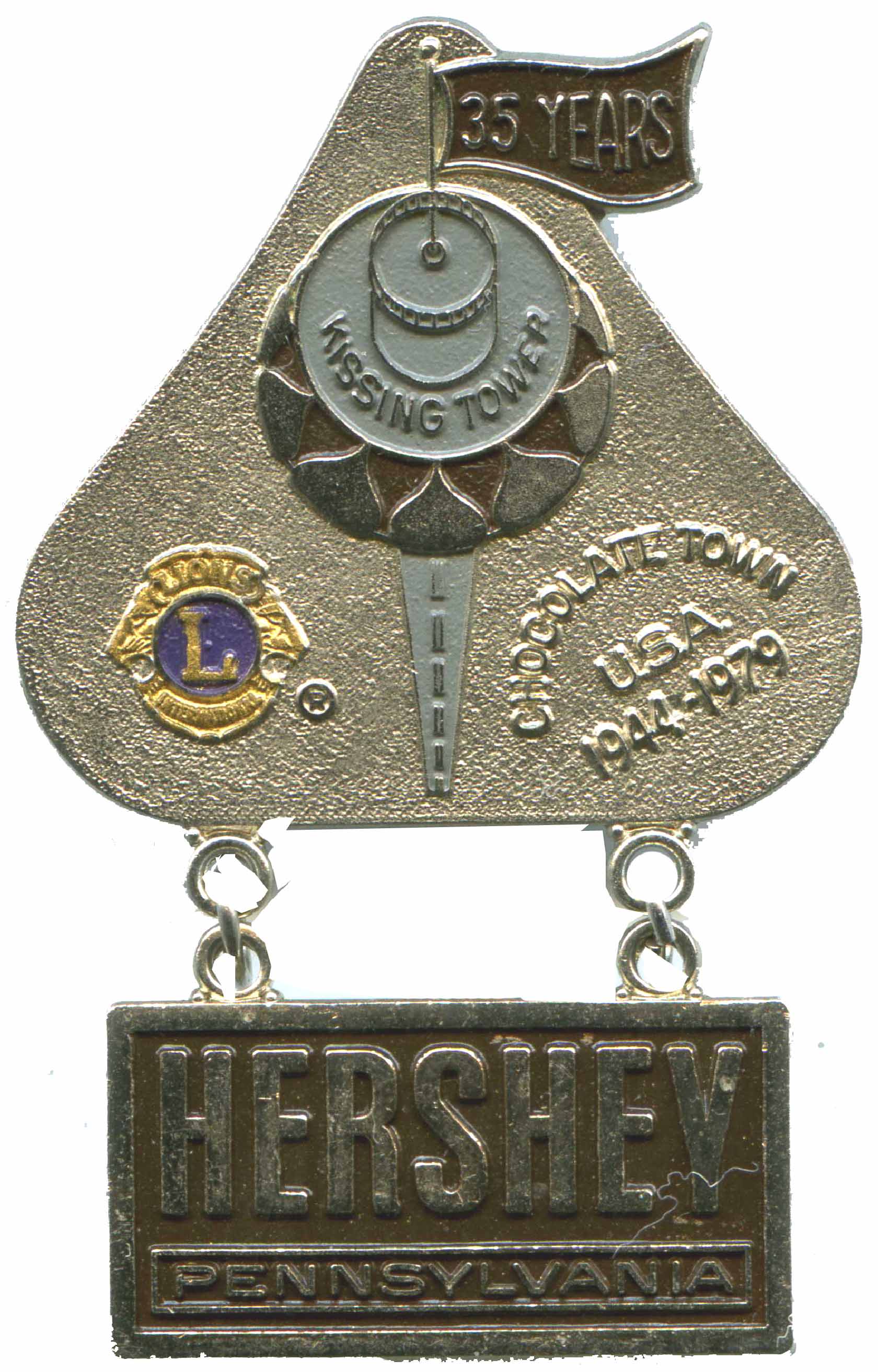 1979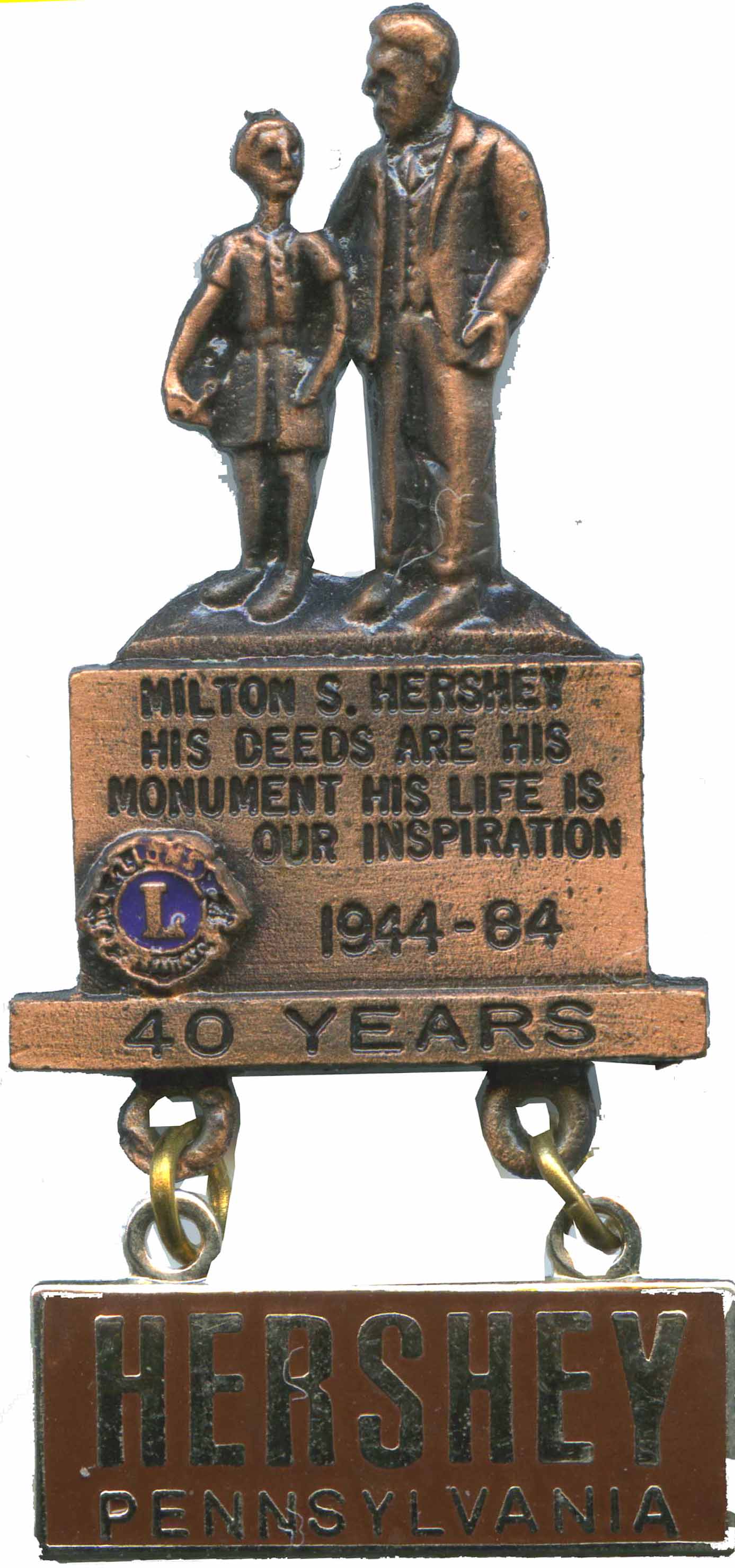 1984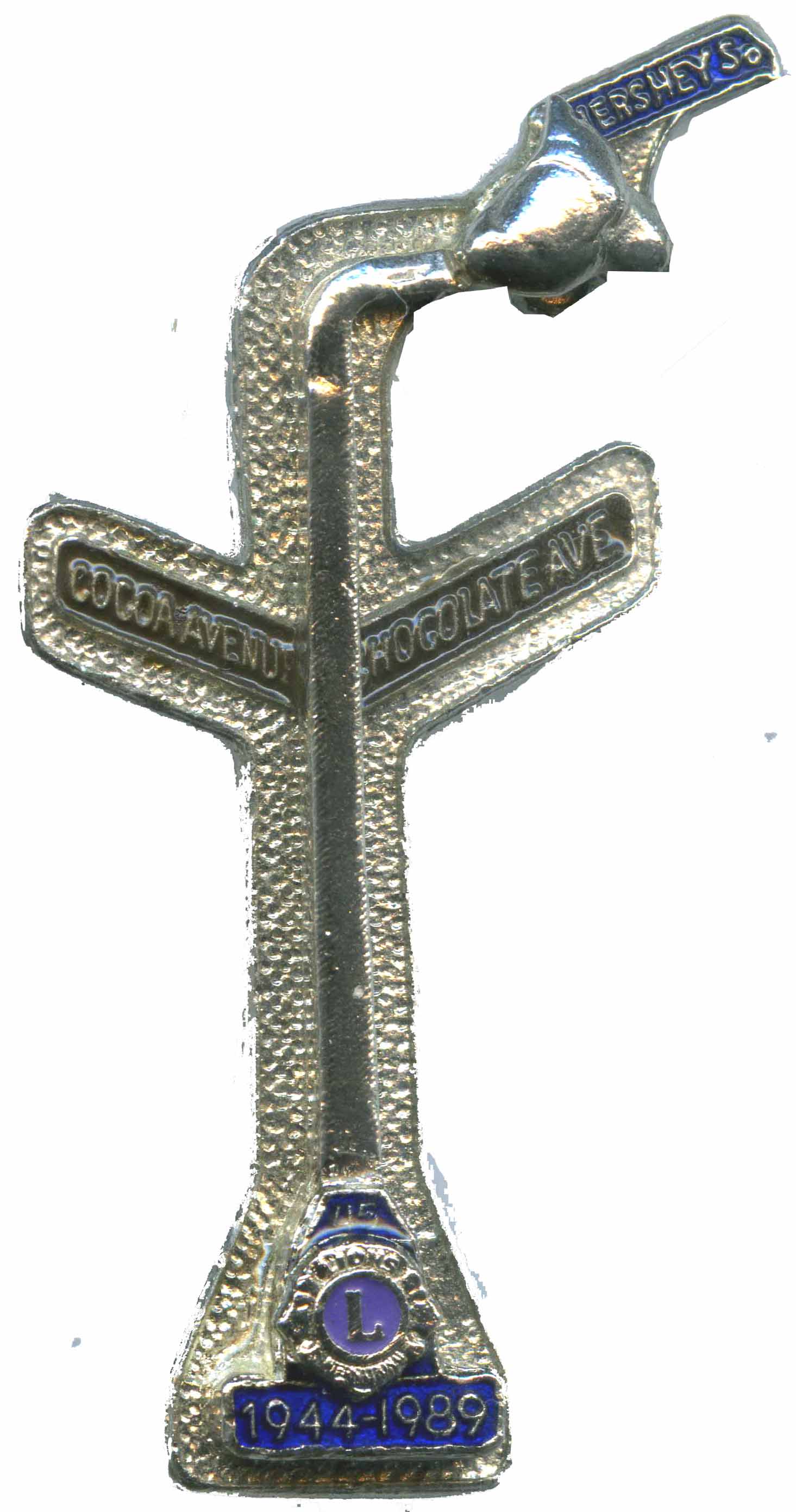 1989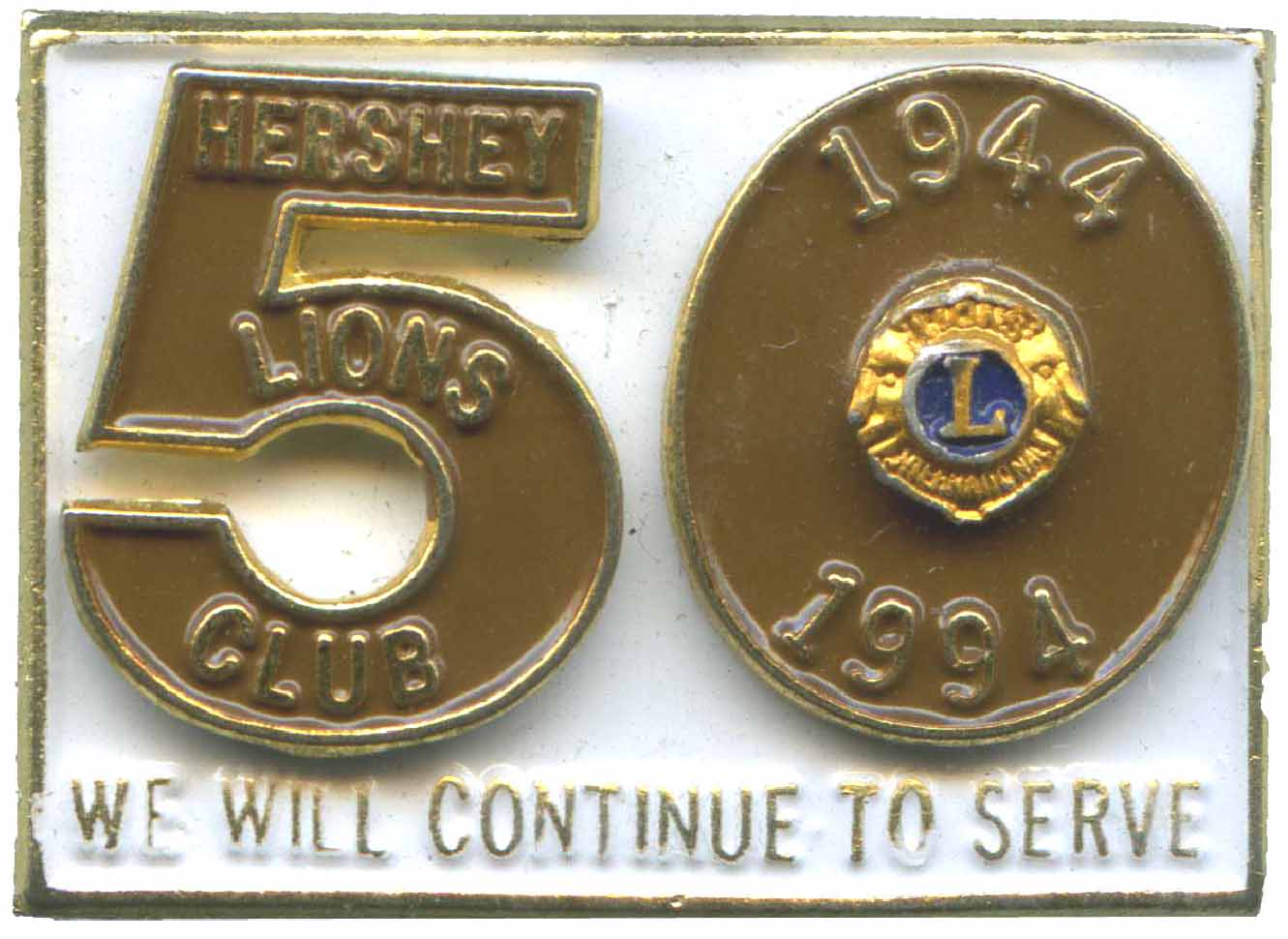 1994
Updated: 11/09/2010